Dinner
Slow Cooker Turkey Breast
[ad_1]

Moist, tender, perfectly seasoned crockpot turkey recipe. No oven space needed! Includes the best turkey gravy using the drippings!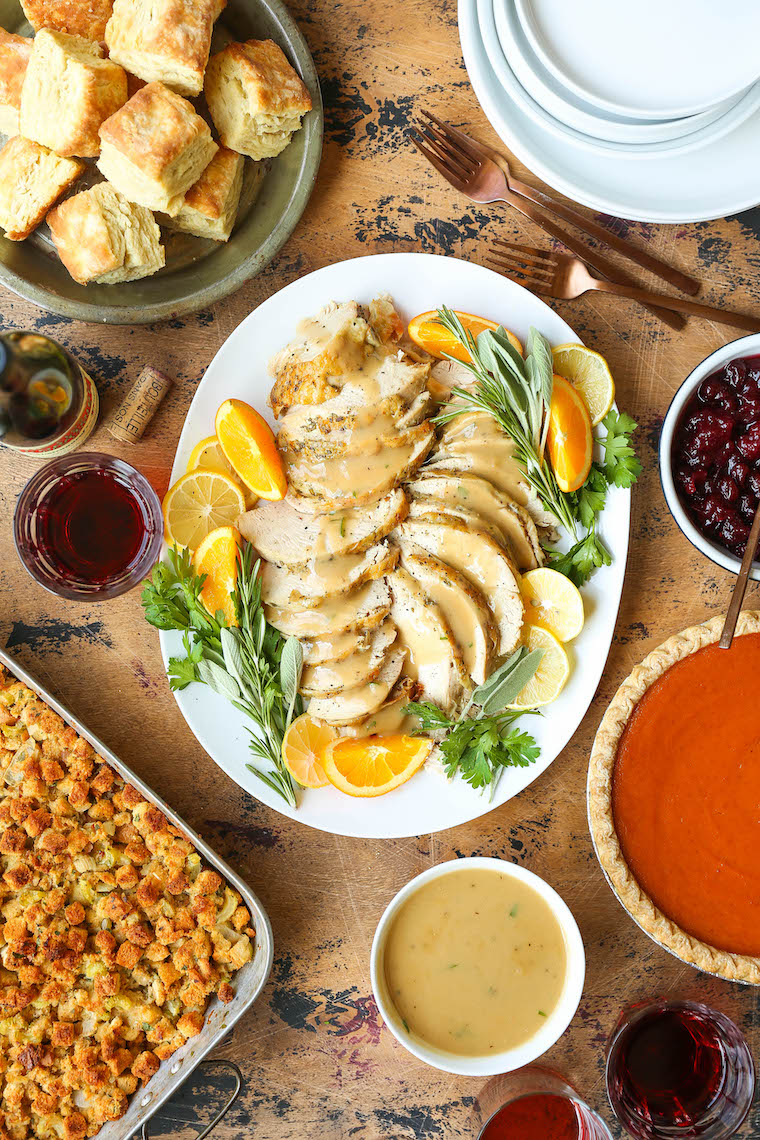 I'm all about saving on oven space. Crockpots, Instant Pots. I will take them all. Especially when the crockpot does all the work for you. And I really mean, all the work for you.
So if you're not about making an entire turkey this year, this slow cooker recipe will be your heaven. It requires just 2 turkey breast halves in a slow cooker for just 3-4 hours. In those 3-4 hours, you will have all the oven space you could possibly need for the rest of your sides.
The end result? Perfectly juicy, moist, tender turkey breast meat. It also browns beautifully in the slow cooker, promise. No need to broil it or anything. And you know all those juicy drippings? You can strain them to make the best gravy ever.
Who knew a turkey could be this easy?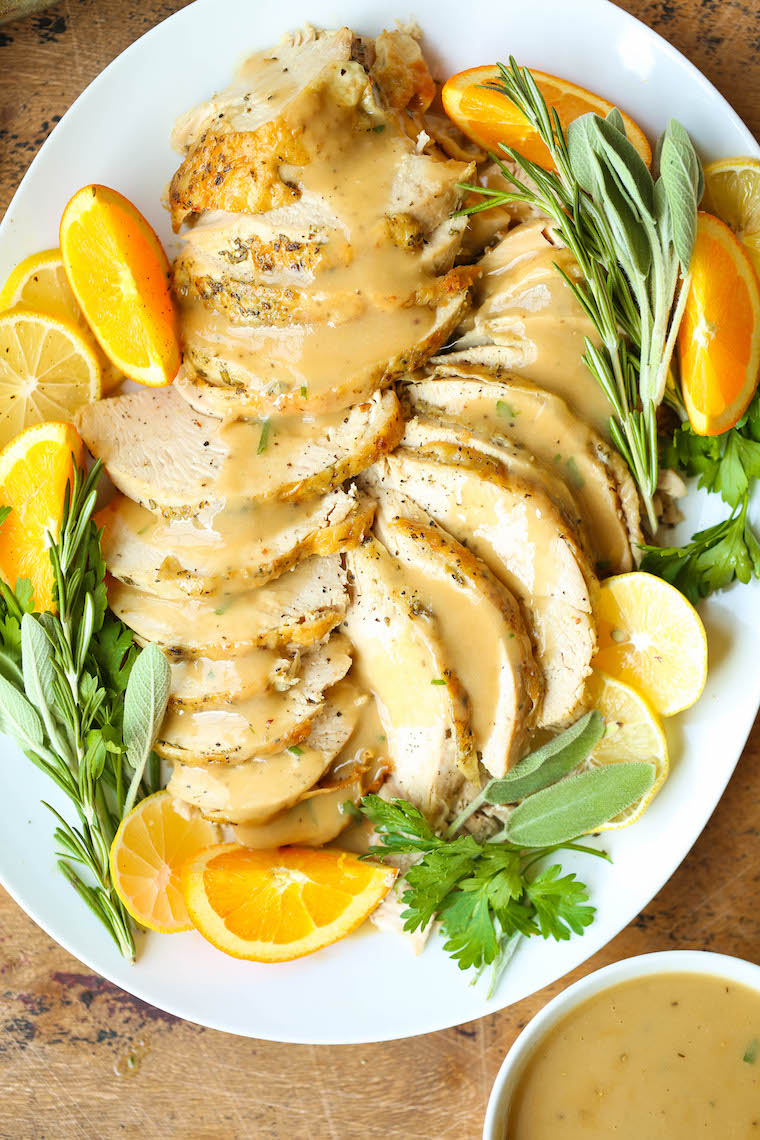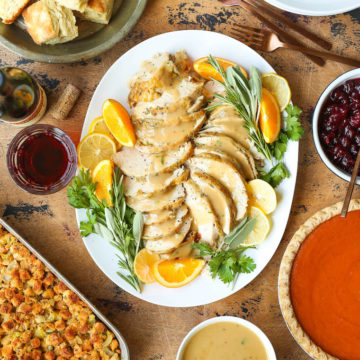 Slow Cooker Turkey Breast
Moist, tender, perfectly seasoned crockpot turkey. No oven space needed! Includes the best turkey gravy using the drippings!
slow cooker
Slow Cooker Turkey Breast
20 minutes4 hours 10 minutes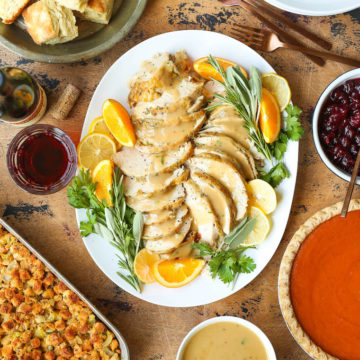 Ingredients:
1 teaspoon paprika
1 teaspoon dried thyme
3/4 teaspoon poultry seasoning
3/4 teaspoon onion powder
Kosher salt and freshly ground black pepper, to taste
1 large onion, sliced
2 celery ribs, cut into thirds
3/4 cup chicken stock
1/4 cup dry white wine
2 (1 1/2 to 2 pound) boneless, skin-on turkey breast halves
8 tablespoons unsalted butter, at room temperature and divided
3 tablespoons all-purpose flour
Directions:
In a small bowl, combine paprika, thyme, poultry seasoning, onion powder, 1 1/4 teaspoons salt and 3/4 teaspoon pepper.
Place onion and celery into a 6 or 8-qt oval slow cooker; add chicken stock and wine.
Using your fingers, carefully loosen the skin from the breast meat, spreading 4 tablespoons butter under the skin. Secure skin over the butter with wooden picks; brush skin with 1 tablespoon melted butter and season with paprika mixture.
Place turkey, breast side up, on top of the vegetables. Cover and cook on low heat for 3-4 hours, reaching an internal temperature of 165 degrees F. Remove turkey from the slow cooker; let rest 10-15 minutes.
Strain slow cooker drippings through a fine-mesh sieve; discard solids.
Melt remaining 3 tablespoons butter in a medium saucepan over medium heat. Whisk in flour until lightly browned, about 1 minute.
Gradually whisk in pan drippings. Bring to a boil; reduce heat and simmer, whisking constantly, until thickened, about 5-10 minutes.
Serve turkey immediately with gravy.
Did you Make This Recipe?
Tag @damn_delicious on Instagram and hashtag it #damndelicious.
The post Slow Cooker Turkey Breast appeared first on Damn Delicious.


[ad_2]
Source link